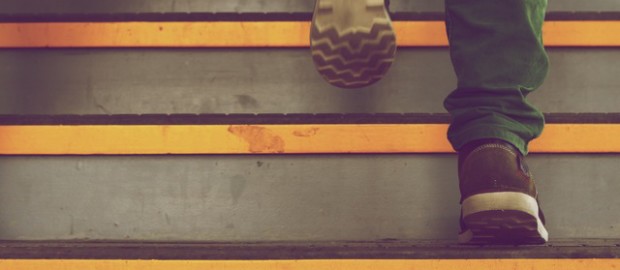 Jeans are often considered a comfort accessory when it comes to fashion. However, when talking about men's fashion jeans, you are spoilt for choice. Literally. The vast number of brands available and the various styles on offer can be a bit daunting when looking for your perfect pair of jeans. Here are a few tips that will help make your search that wee bit easier.
Men's Fashion Jeans: Tips start here!
Don't ALWAYS Go For Designer Brands
Many of us want to have that pair of designer jeans which will put us in at a different status level amongst our peers – but that is not the point of jeans at all. Depending on the brand of the designer pair that you buy, your label jeans could end up costing you more (due to brand value built up in the name) but not necessarily providing you with the best comfort level that you desire. Sometimes you can find a pair which looks and feels just like a designer pair but without the humongous price-tag – food for thought!
Pay Attention To Colour
If your favorite colour is green, but you know you don't look good in it, don't choose it as a colour. You are going to have to bounce back and forth to see if you are going to look better in a darker wash or lighter. When it comes to men's fashion jeans, you need to make sure that you consider your choices and then make a decision on 1-3 pairs that you can mix and match with other pieces in your wardrobe.
Know Your Build
If you are a bit on the larger side in terms of build, pick a pair of jeans that will give you a bit of extra room, a few inches perhaps, in the thigh and butt regions. When you sit down in them, you will know immediately if they are going to be a good fit for you. When you're in the market for a pair of jeans, you have to know what size you are, not the size of the jeans. Sometimes a bigger size is going to give you more room to breathe better. With a slimmer build, you might want to go with a dark rise.
Focus On The Cut Of The Jeans
Whether a boot-cut or a straight pair of fashionable jeans are your style, you are going to want to know what cut of jeans are going to be best for you. A semi-slim cut is going to give you a balanced look and could be a really good option depending on your build – they have the ability to stretch fast on you. For those with larger than an average build, look for a relaxed fit type of jeans.
Size Matters
Ooooh we said it – size does matter…well, kinda!
Similar to getting non-designer jeans, you need to pick the right size. You need to be able to get into your jeans without them ripping and you need to be sure that you have the right width and length to make sure they are actually comfortable to wear. Again, this depends on your build, and that's why it's so important to know yourself as a size "Small" in Brand A may be wildly different from a size "Small" in Brand B.
Buy your jeans from a reputed seller, especially if you are purchasing your jeans online. This is important. The last thing you want is to purchase your jeans from a shady place for top dollar only to find you've been delivered a sub-par product. We recommend shopping here for your next pair of jeans. The prices are good and products are reviewed so you can make an informed decision before making a purchase.
It is simple if you have the right tools at your disposal when it comes to picking out the best pair of jeans for you. When it comes to men's fashion jeans, bottom line is you have to know your own body type. Good luck with your search for that perfect pair of jeans!