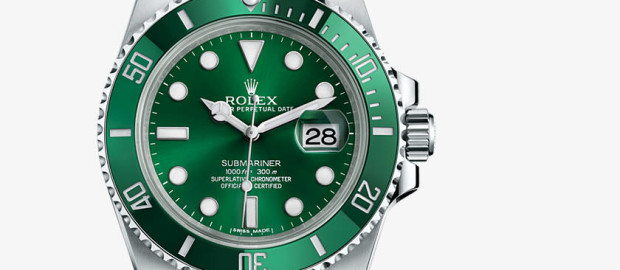 Once you go Rolex, you don't go back – this is often very true. Once you realise that you cannot live without a Rolex on your wrist, your first step would be to look at the different models within the Rolex brand. The key question to ask your self is what do I actually want to get out of this time piece? Otherwise it's easy to get overwhelmed by the fabulous selection Rolex has on offer. Some of the watches are designed to tolerate specific situations (outdoor activities), while others are purely for the office.
If your hobbies or vocation include outdoor adventure or any sort of underwater work, you will want to look into the highly specialized Rolex Submariner. This is one of the best watches available for deep sea diving as it is built to go as low as 300 meters deep, hence why many marine biologists and people who work at sea have this as their perfect timekeeper. A handy option, even if your idea of diving is hanging out in a swimming pool. 
There are many models that came out in the Submariner line and what differentiates them is the choice of material used – some are built with steel and others with gold. These minor differences in design do not affect the overall quality or function of the product, with the only notable difference being the colour of the material.
The Submariner was introduced to the public back in 1954 and it has since gained a large following as one of the best watches in the world for diving and sea related activities. The best thing about this Rolex is that not only is it functional, but it is also pleasing to the eye for more formal occasions. You could say that with the Submariner you are getting 2 in 1.  There are many popular models within this line, however one of the most admired models is the 16610, which has a date display, making it a great choice for those who wanted something similar to the Datejust but with waterproof capabilities.
The Rolex Company has always worked very hard to maintain a high level of efficiency and quality on all of their clocks and the Submariner is no exception to this. Like all other Rolex models, the submariner is a worthy investment, viewed as an asset by those who purchase it. So whether the Submariner meets your criteria or you go for another Rolex model, you will be guaranteed you are getting the very best!
Photo Credit: Rolex.com